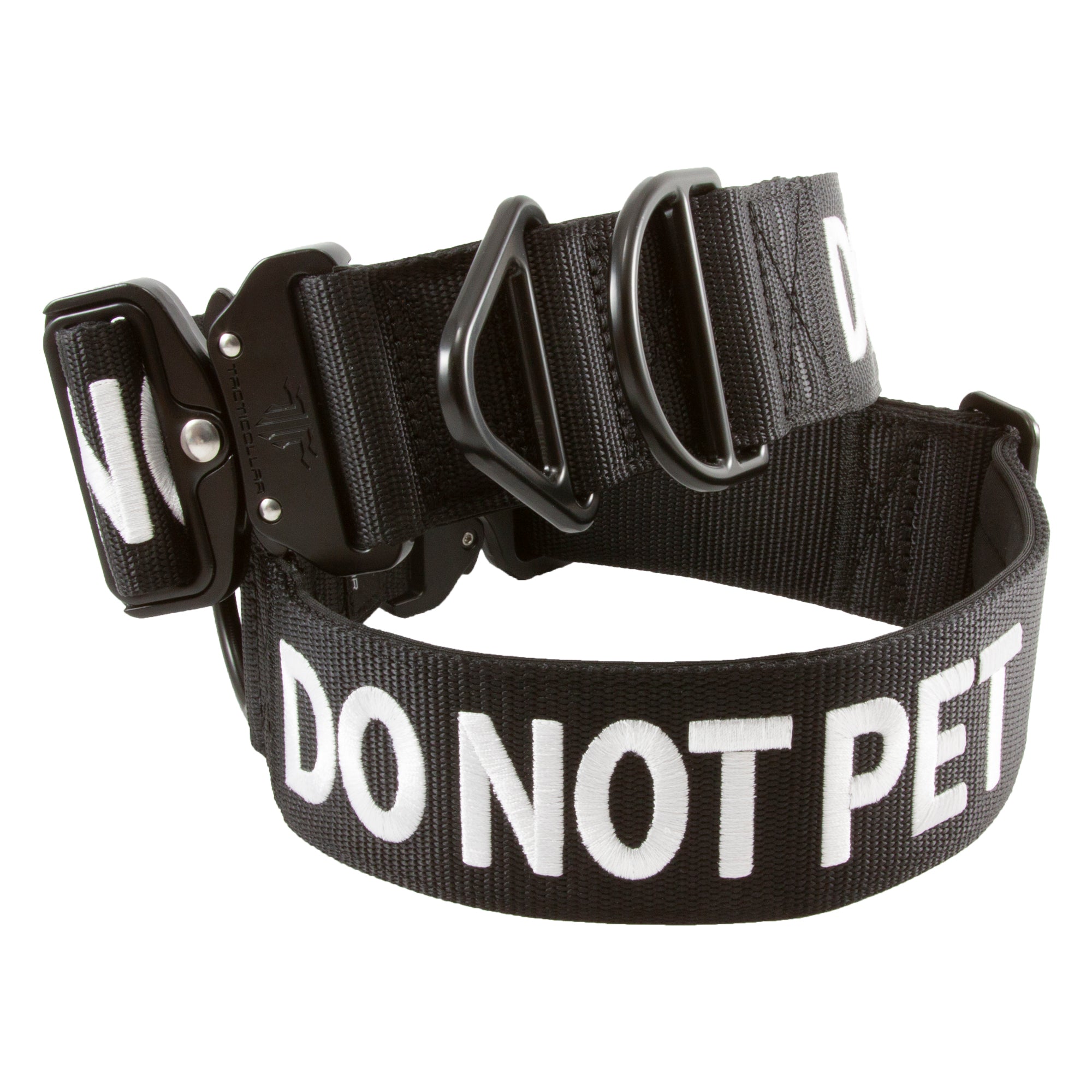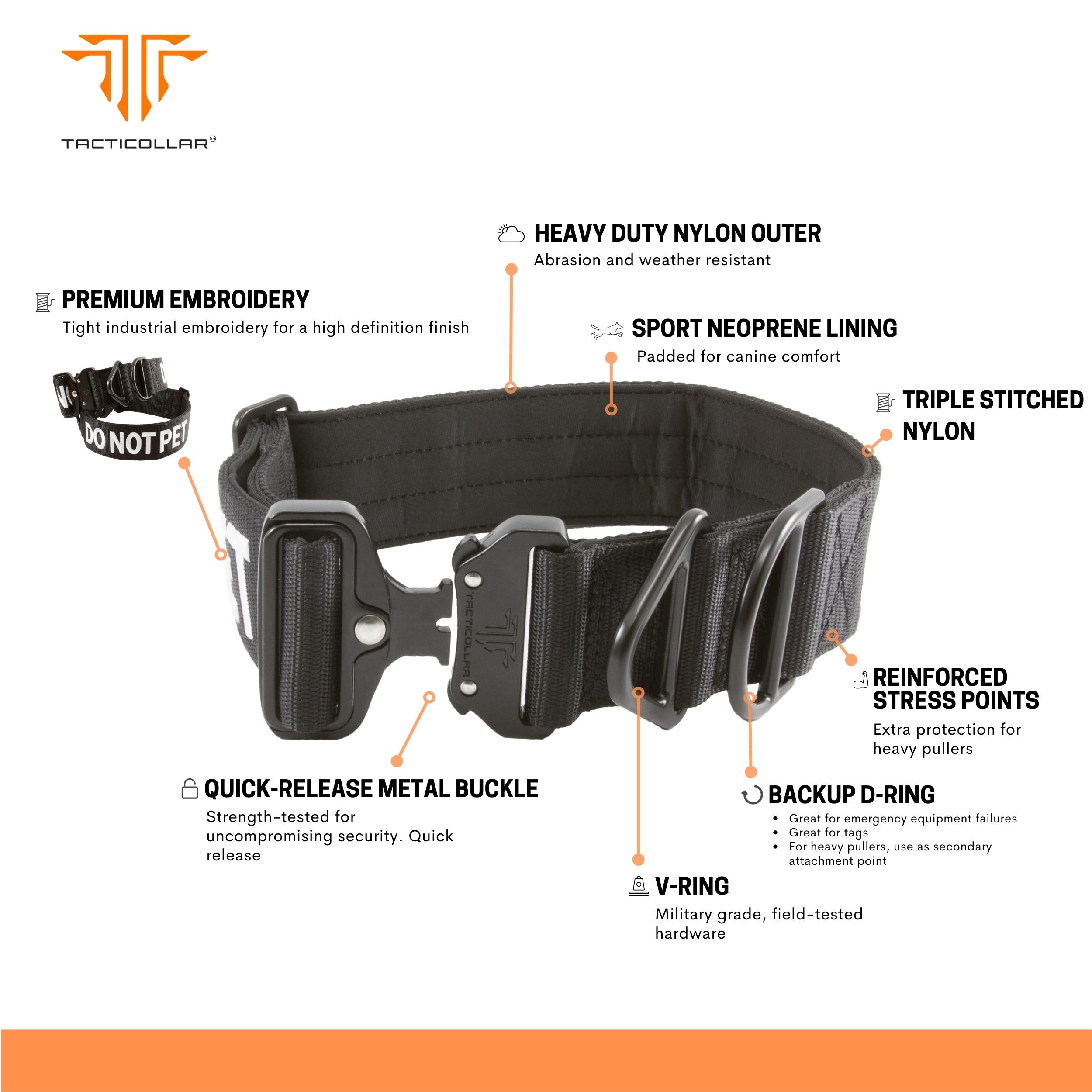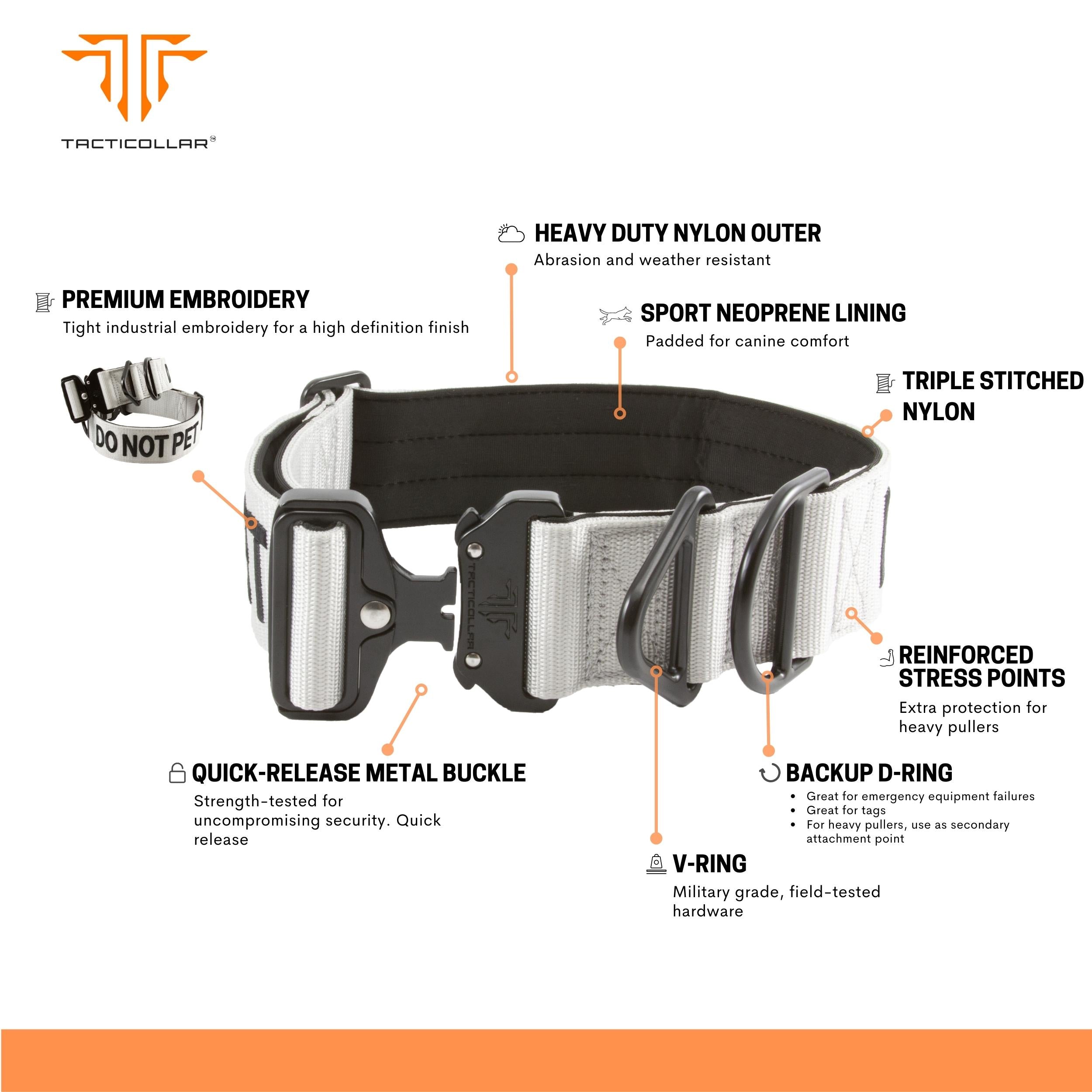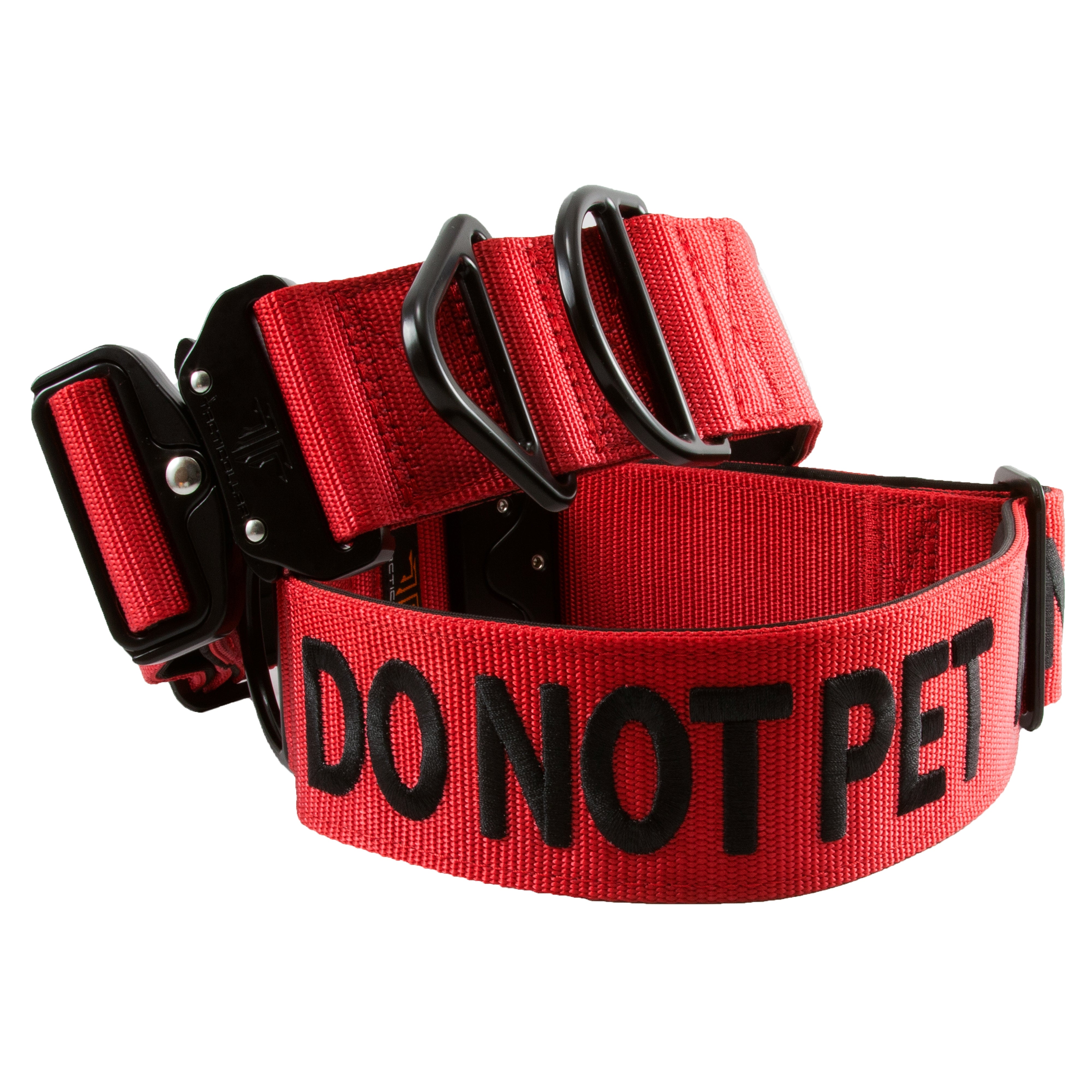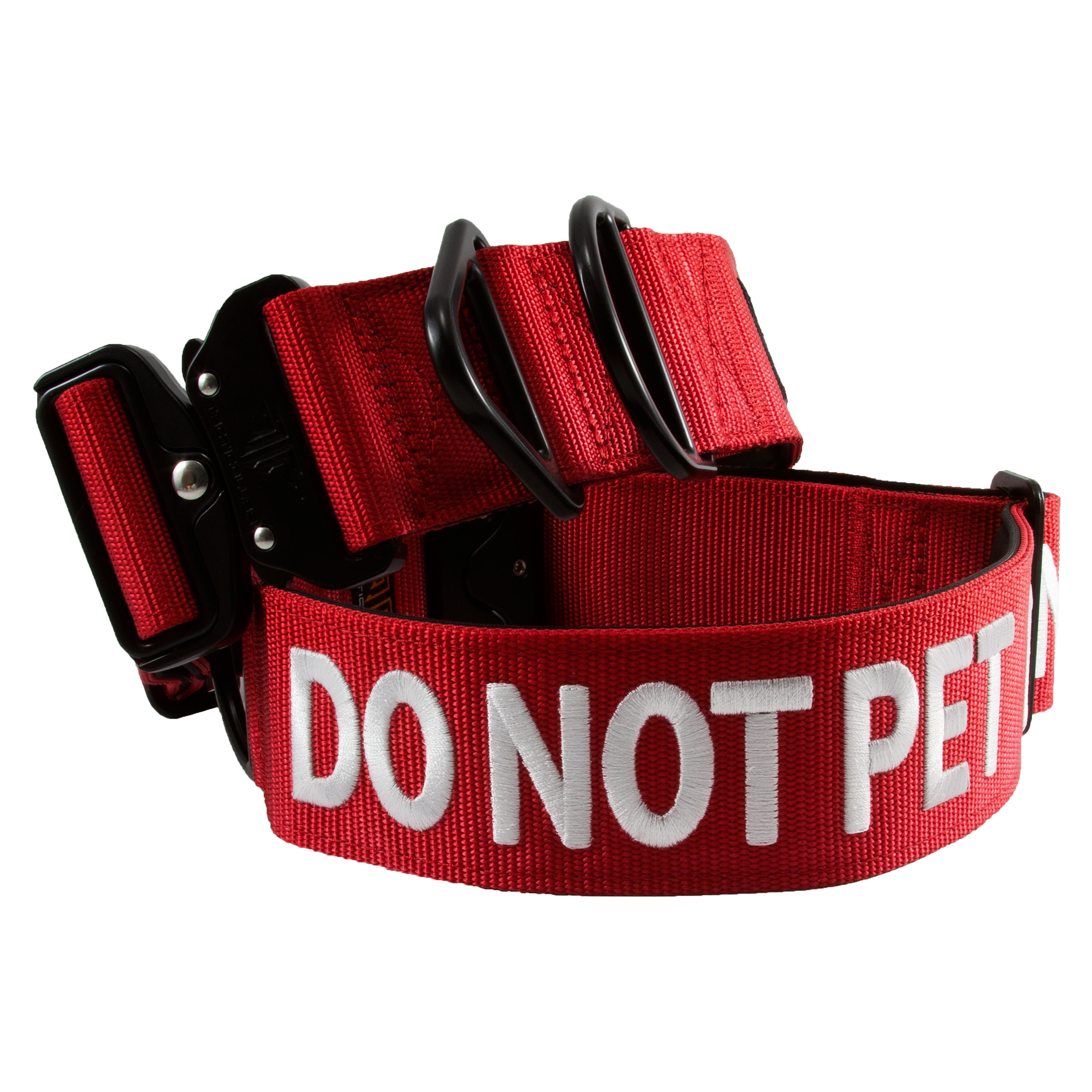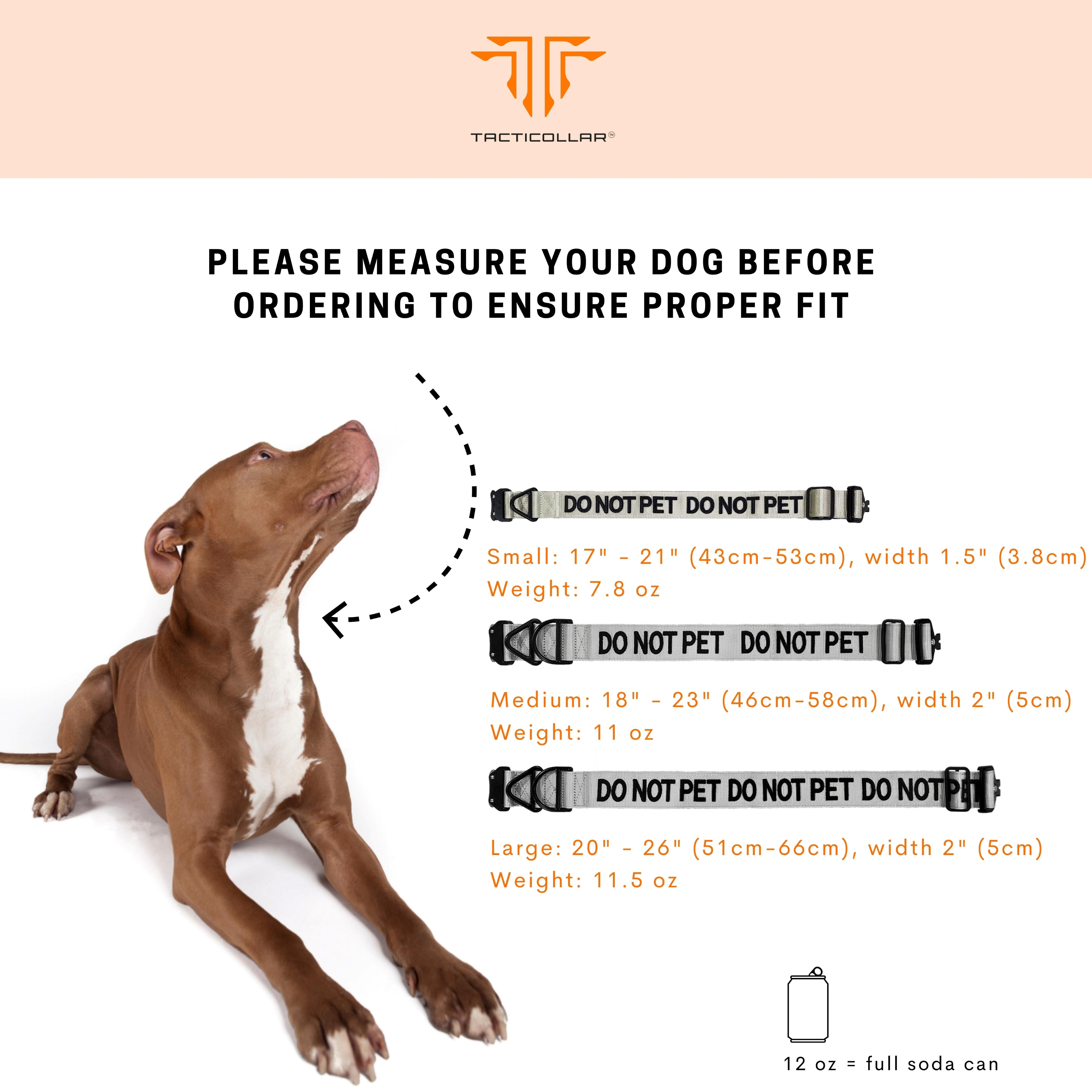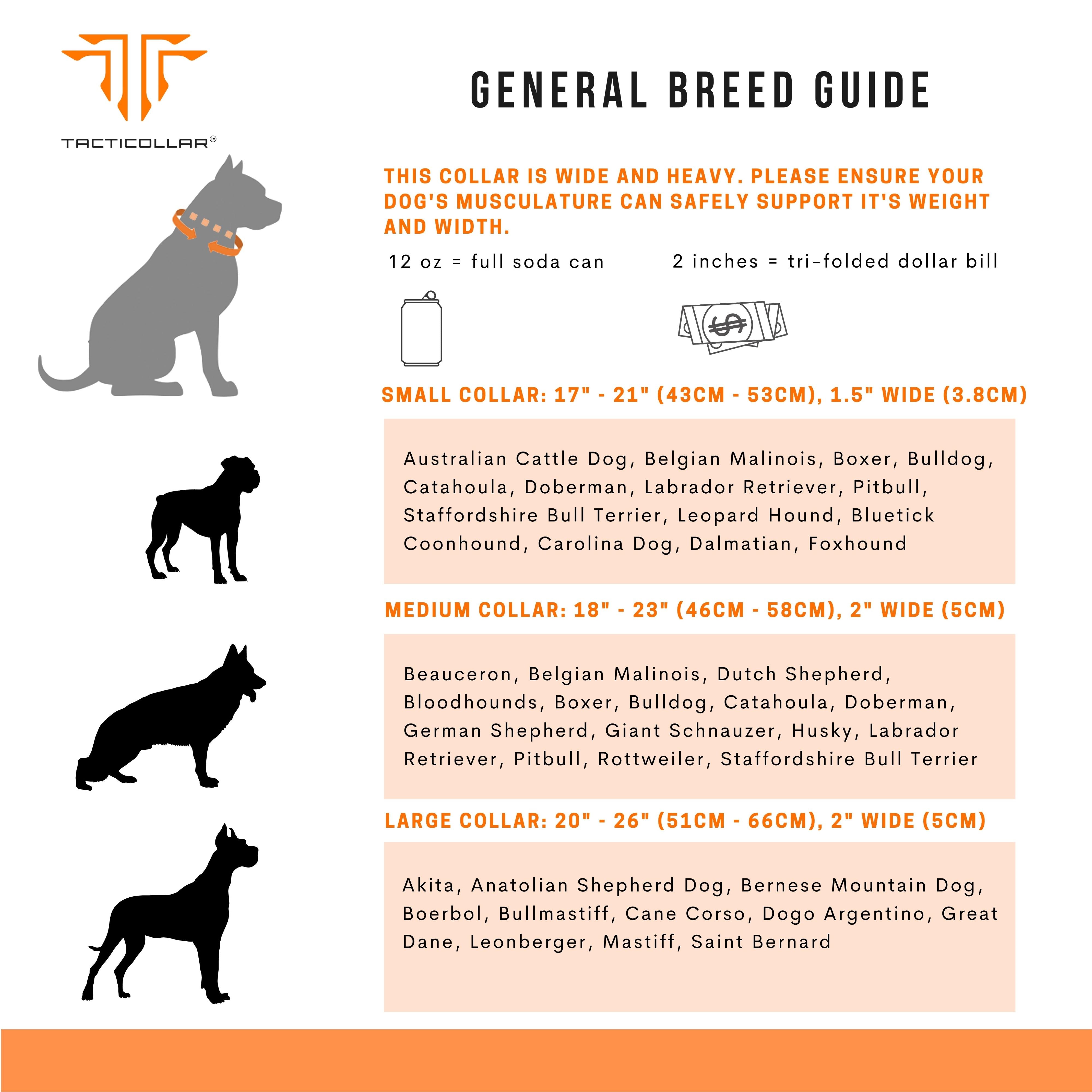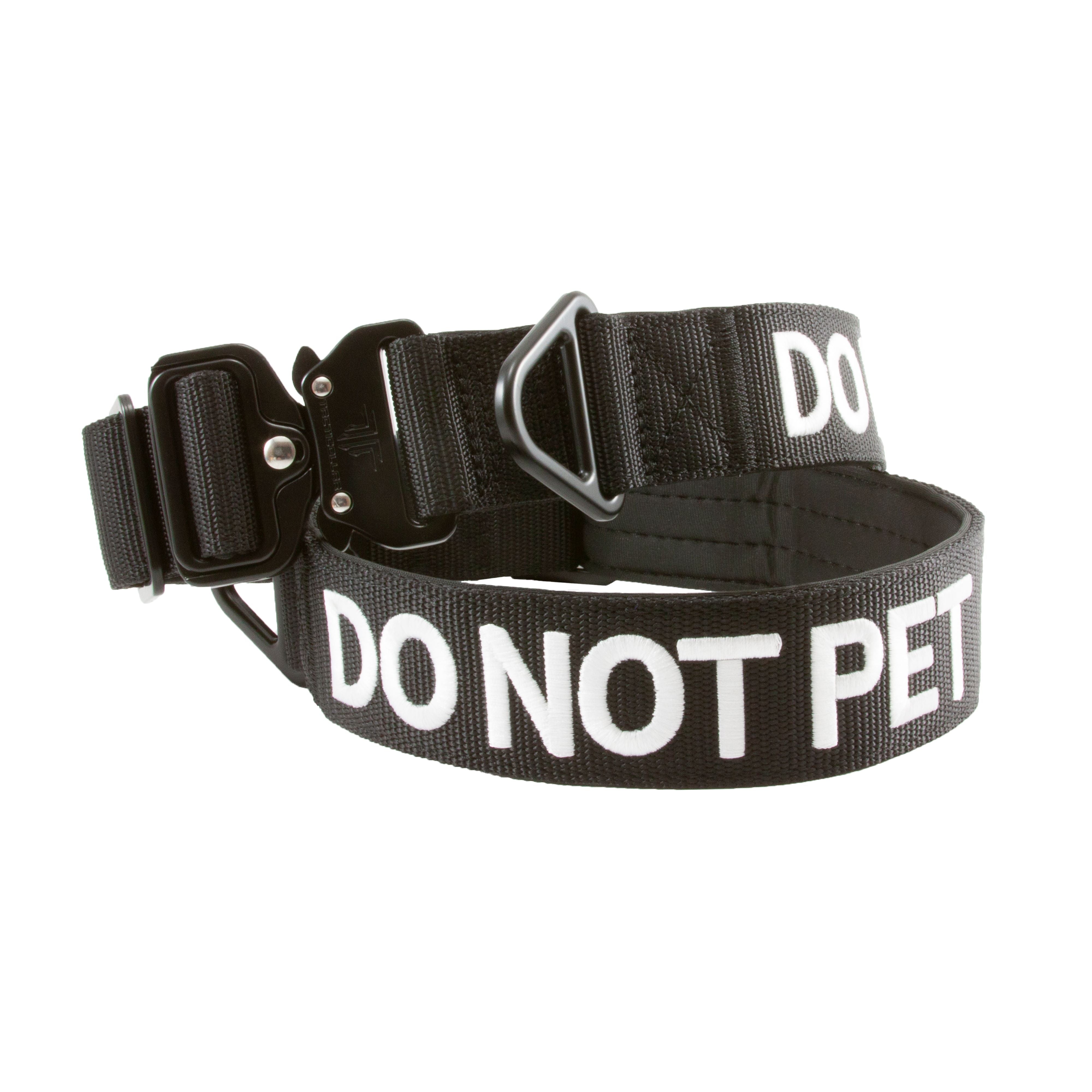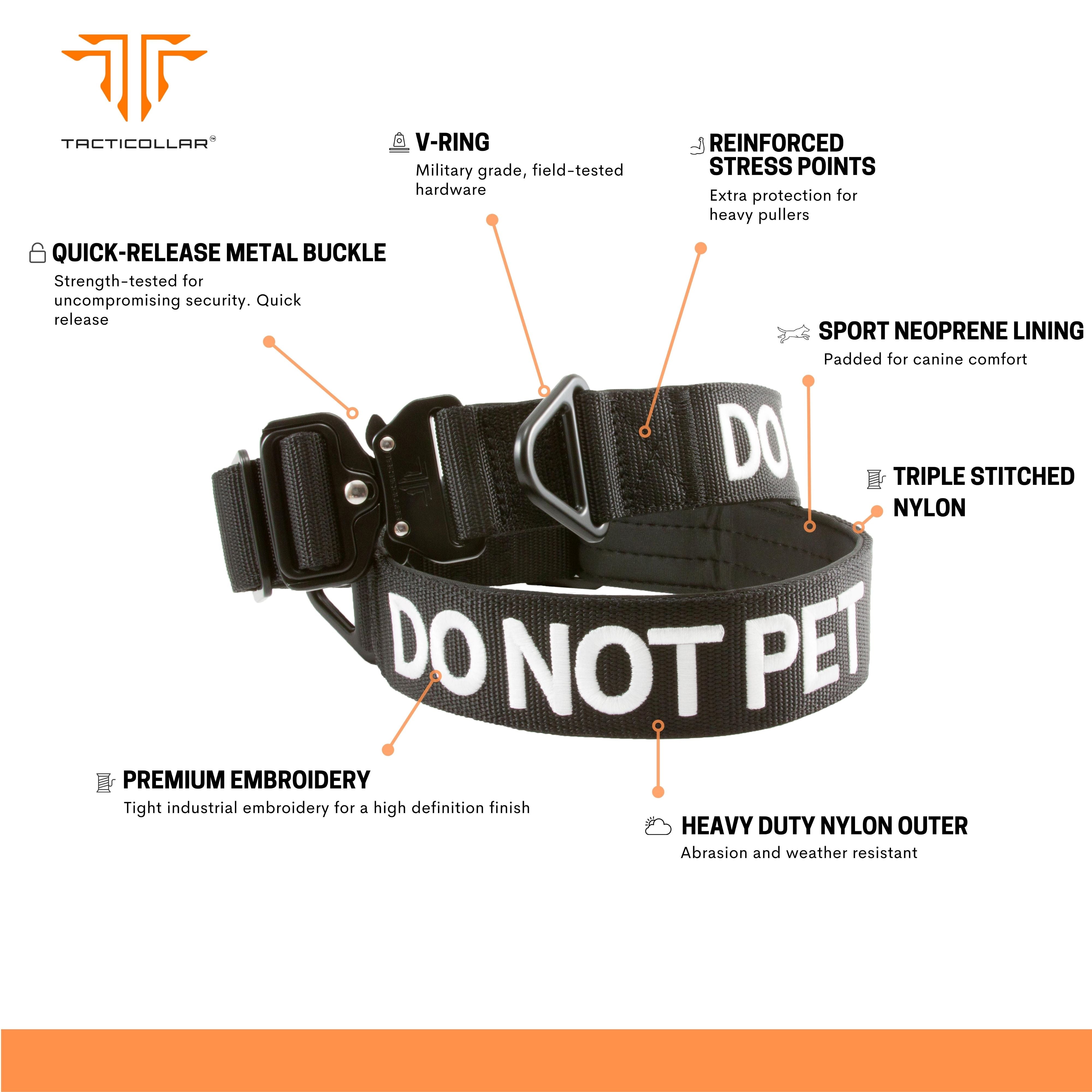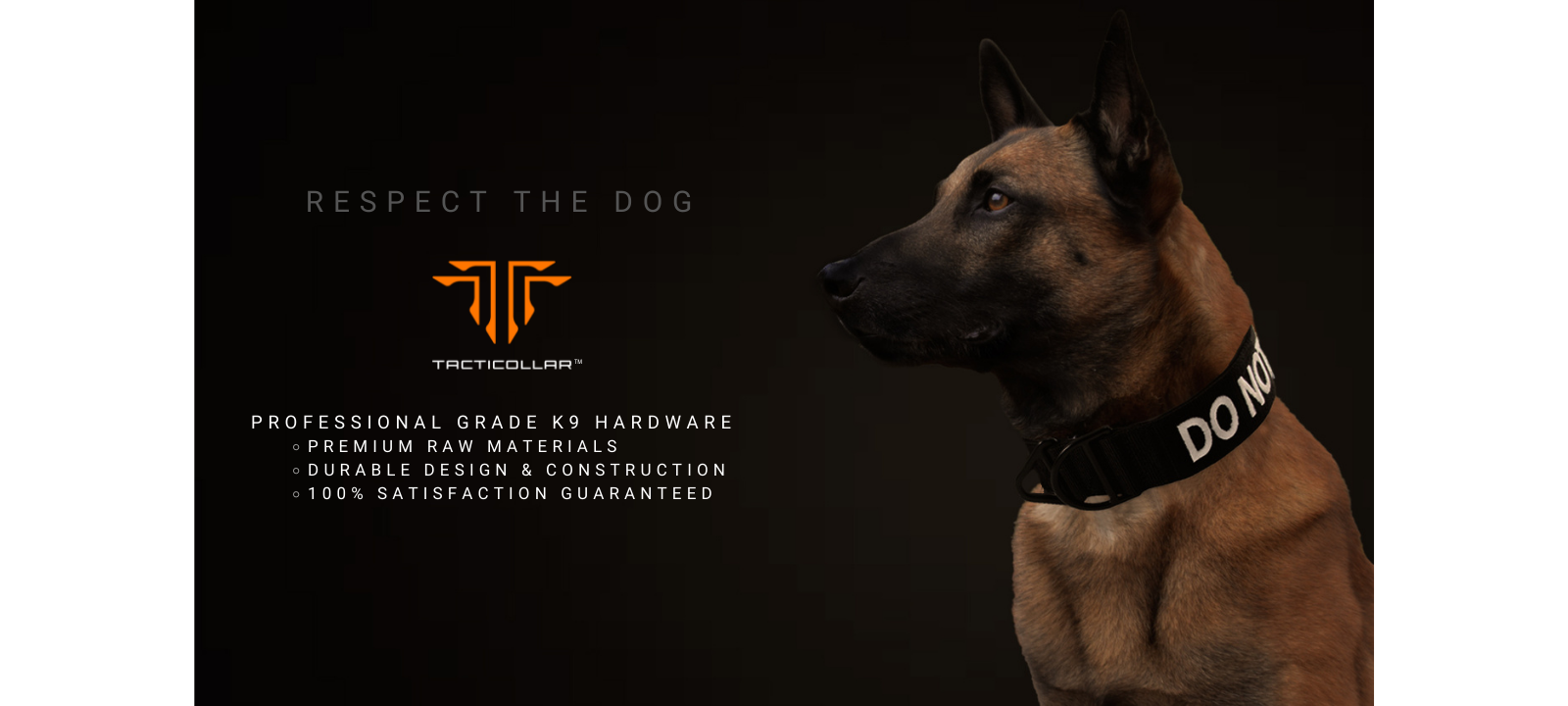 DO NOT PET, 1.5 inch and 2 inch Nylon Collar for Small, Medium and Large Dogs, Neoprene Padded Inside, Communicate Your Dogs Needs to Prevent Accidents
Worldwide Shipping Rates Apply
---
DO NOT PET pet collar for Small, Medium to Large dog breeds. Prevent accidents and incidents early with this high vibrant visible dog collar. Create a safer environment for your pup and everyone around while on walks, at the park, or training. 

Ideal for working dogs, reactive dogs, dogs in training, and dogs who prefer their personal space.
Communicate to the public - These brightly embroidered collars are designed with safety in mind. It provides yourself and others (such as dog walkers, adults, and children) from a distance with what kind of natured dog is approaching them. It can help assist with preventing dog bites, attacks, and fights between other pets.
Soft inner neoprene lining to keep your dogs comfortable. Strong quick-release metal buckle - easy to click on and off. Strong metal D-ring and an additional ring. This is a hefty rugged collar weighing about .6lbs (about the weight of a regular soda can).
Size: Large - 20-26in (51-66cm), width 2in (5cm)
Size: Medium - 18-23in (46-58cm), width 2in (5cm)
Size: Small - 17-21in (43-53cm), width 1.5in (3.8cm)